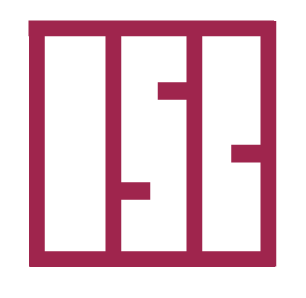 "A square, two vertical lines and three horizontal dashes form the logo of the International Studies Center. The logo, which has been in use since 1988 was designed by Mr. Munin Paniswadi, a former diplomat whose last post was Consul-General in Osaka, Japan, from 2017 to 2018. According to Mr. Paniswadi, the logo's contemporary look was inspired by "the shape of flexible bamboo stems that, at times, are said to represent the characteristic of Thai foreign policy".
The International Studies Center (ISC) aims to encourage the studies and analyses of relevant policies and issues in various aspects of diplomacy and international affairs, including foreign policy, international economics, international law, and international and regional organisations, as well as to create opportunities for policy and issue-related discussion for the benefit of the formulation and conduct of diplomacy and foreign policy, while promoting public awareness and understanding of major foreign policy issues, through such activities as lectures, seminars, experts discussion, publications and broadcast.
The ISC was previously established in April 1987 by the then Minister of Foreign Affairs Air Chief Marshal Siddhi Savetsila. Phan Wannamethee and Arun Panupong were the two Directors who actively ran the International Studies Center in its early years, from 1987 to 1991 and from 1992 to 2001 respectively. However, after that period of much activity, the ISC became inactive and its functions were reassigned and redistributed to other units in the Ministry. With changing global and regional landscape and pressing international issues, the Ministry of Foreign Affairs decided in 2019 to revive the ISC to support the work of the Ministry and to serve as a link to wider foreign affairs community both in Thailand and abroad.
The ISC is currently set up as an affiliated unit of the Devawongse Varopakarn Institute of Foreign Affairs (DVIFA) of the Ministry of Foreign Affairs of Thailand. The Advisory Board provides advice on the overall policy and direction of the Center.